Marketing has different disciplines like Online, PR, Brand, Performance…. and also different Channels like TV, Display, E-Mail, Search, etc. Marketers needs to bring the different data silos together and companies needs to merge the different disciplines and channels to only one… let's name them "user-communication".
Let's talk about content a user needs instead of company products & services, let's (party) replace Advertising by Content Marketing and do Content Marketing data driven and performance based. Let's keep stats, which are looking into the past, away and let's look forward and predict the next step / need of an user.
This is what digital transformation means! It results in 4 different areas of work (Vision, Change Management, IT, Communication) and much time which will needed to do so.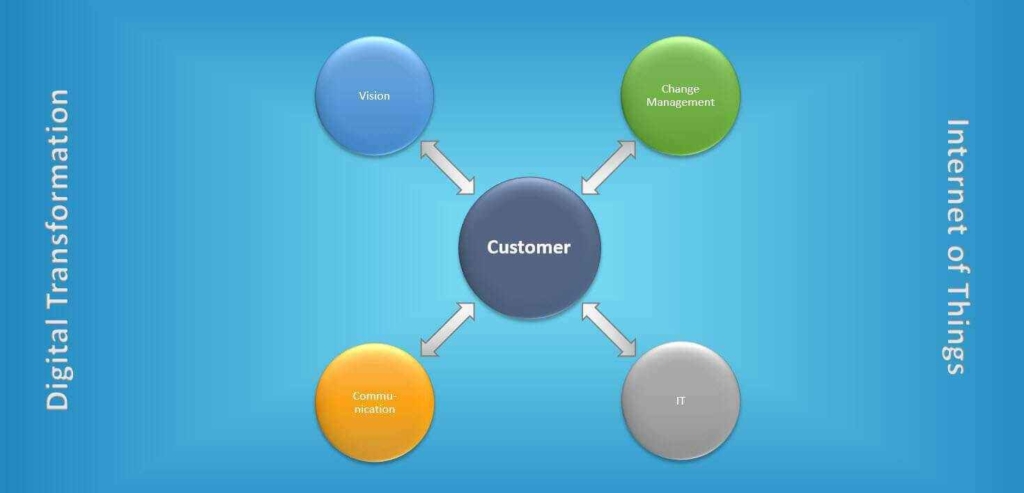 Read also: From "Digital Transformation" to "Internet of Things" with the Customer in the middle
Brand Awareness is important and Content Marketing is great for it. I think we will see awareness campaigns and TKP campaigns for sure in future, but they will (more or less) be replaced step by step by trust campaigns. It's not everything about awareness and reach, it's also to have a better quality of communication.
Communication with the right content at the right time to the right person. 1:1 communication done with content marketing, predictive and everything measured by performance… this will be the future.
This better communication is the approach of Goodvertising and Native Advertising. For measurement we need the right KPIs and, very important, need to look at more than the first or second conversion point. Long term user targets should be the conversion points we should focus on.
Read more about: