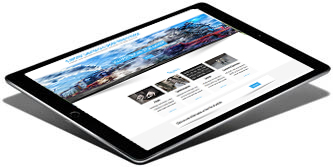 ---
In case you missed the latest newsletter, here are the most recent articles…
Do you know how growth marketing of the 20s looks like? It's much more than what it was before. It's a different approach which requires a different thinking…
The biggest companies are focussing on data. Data are often more important than the traditional business. A reason to look into the topic a bit deeper.
I'm often asked how I'm able to drive change at a company like Oracle, which was one of the largest and most innovative technology companies in the world long before my arrival. After all, many a chief marketing officer has been hired with the mandate to lead digital transformation, digital…
Brian Curran is Vice "President Digital Innovation and Design" at Oracle. With his "The Value Equation" model he shows an idea how to measure CX.