From "Digital Transformation" to "Internet of Things" with the Customer in the middle
---
Posted on February 3, 2017
The change in communication, driven by digital, is giant. Marketing will not be what it is today. We will see a huge change and transformation. User are sad of advertising following them for weeks. People looking for help instead od advertising. The marketer will be the trusted advisor.
Read: Communication 2025
The process to get there is huge. We need to have the right vision (1), need to install a change management (2), involve the IT (3) and finally do marketing in direction of content communication (4) on a 1:1 base (often in real- or near-time). All this 4 points are single projects we need to drive. Each project is huge and needs to have the right people, one leader for each of these four, on with the customer view, one who focus on Digital Transformation (internal company view) and one who focus on Internet of Things. So finally we have 7 leader to drive the future of online & offline communication.
(click image to see in full size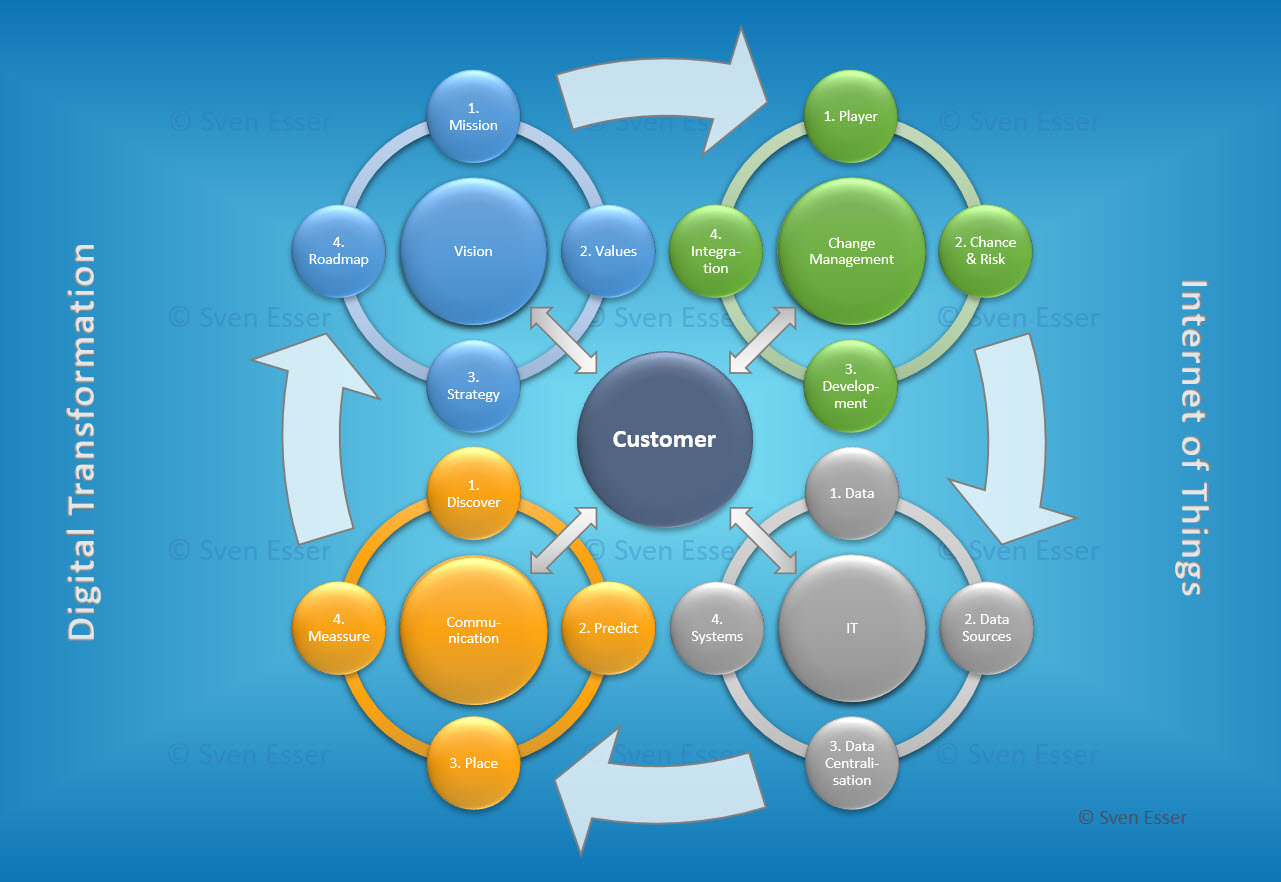 ---
Also interesting:
---