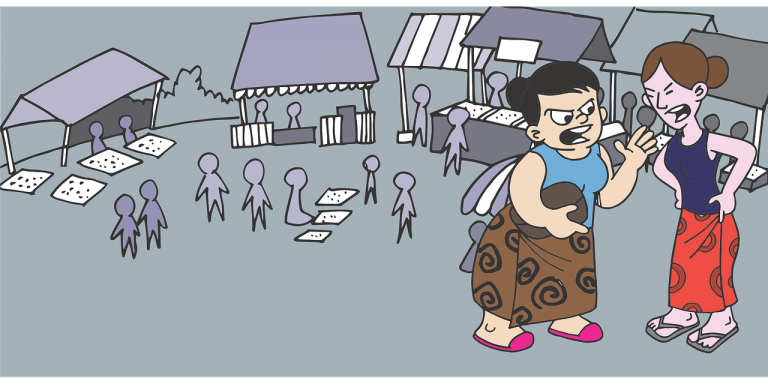 Amazon is the leading marketplace. Driven not only by price, more by a broad variety of services which makes it easy to use and find quickly what's needed. Also getting products delivered is very quick. So does an E-Commerce player needs to sell his products trough Amazon?
First let's have a look into how to promote products through Amazon. This is separated onsite and offsite advertisement.
Onsite means targeting products for existing user on the Amazon webpage
Offsite means generating new traffic to the Amazon website dedicated for your own products
Onsite Amazon Marketing
There are several free possibilities available. First off all typical SEO topics to get listed first in the result pages of the Amazon search. Here we are talking about keywords, product descriptions, high quality images, pricing, using the amazon shipping service, product reviews, etc. Also interesting are coupons and rebates which helps you to grow your conversion rate first and your ranging second (through the better conversion).
Sponsored products are not free of charge. Like on Google this is a keyword and auction based advertisement. Typical prices are much lower than on Google or Facebook. Prices for position 1 are going from 0,03 Euro up to 0,17 Euro per click. This sponsored ads are currently influencing the ranking on Amazon on a positive way.
Special for vendors are the "Amazon Marketing Services". This are sponsored products, product display ads and Amazon pages (brand shops).
Also for vendors is "Amazon Vine" which offers very active reviewers a product sample. This program is made for generating more and better reviews
Offsite Amazon Marketing
You can use the broad variety of marketing activities like e-mail, content website, social marketing, search marketing, coupons or any other channel you like to use.
There are many advantages to link to Amazon instead of your own site. The user can use his login-details at Amazon, his stored shipping and payment details or all the other services (like same day delivery). For many marketers it's also much more easy to get a high ranking on Google if the target site is their product site on the Amazon webpage instead of their own site because the Amazon site is ranked much higher at Google.
As we see there are great possibilities to use the power of Amazon to promote your products. They have high numbers of user you can reach and also every target group you are looking for is available. Amazon is generating interest, user and awareness… you get tons of possibilities to promote your products and generate revenue. This on a highly automated system which saves time.
So you are happy with Amazon now? Why should you have your own e-commerce site?
First of all not everything is working well. There are many different problems reported with uploading product feeds, pricing, and other things. Many others like eBay offers a better e-commerce backend for their partner… but I don't want to get into all this points. For sure issues you will everywhere but with Amazon you have a partner who is setting strong rules and makes much pressure on their Marketplace partner.
Have a look on the Amazon pricing: Sales fee 15%, shipping fee (differs), labeling (0,15 Euro), etc. Very interesting categories can be cheaper than others. You need to think if you want to ship by your own or through Amazon. Many use prefer Amazon shipping because of their "Amazon Prime" advantages. If you ship by your own you are second class. The final costs (with or without shipping) are often much higher than on your own site, so you will think about doing it by your own or shifting more and more away from Amazon.
A view lines earlier I talked about the SEO advantage on Google. This can also be a disadvantage if Amazon is massive with different links on the top of the Google result pages and pushes other sites back. Amazon is getting a big force on Google.
As always you shouldn't focus on one channel or one partner. Keep independent and have always control of your user and customer. Don't make one dominant player stronger.
One of the questions which is always in the air is if Amazon playing fair? Amazon is using their marketplace partner. On criticism is that Amazon is building up their product database with pictures and descriptions through their partner and is then looking which products are working well for them. Then Amazon is selling the products by themselves with a cheaper pricing (they don't need to pay the Amazon fee). If this is the case you need to sell these products through your own system.