First of all please excuse that this article is in German. It's based on an open letter to the digital industry with a focus on the German speaking region.
Christian Meyer ist Senior Media Manager Europe und Head of Digital bei der Theo Müller Gruppe. Sein offener Brief vom 1. September 2016 hat einige Gemüter erregt…und dies kurz vor dem wichtigsten Event in der Branche, der DMEXCO.
Betrachten wir einmal den Artikel gibt es ein paar Kernaussagen:
Digital is everything – No, it's not!
Gute Kommunikation ist "everything for every thing"! Und die beginnt bitte schön immer noch mit einer guten Idee, gefolgt von einer guten Kreation und endet mit einem guten Mediaplan. Daran hat sich auch im digitalen Zeitalter nichts geändert.
Wir bei Müller machen nach unseren Qualitätsmaßstäben keine guten Erfahrungen. Deshalb sind wir nicht Mitglied im Club der digitalen Big Spender. […] Die bisherigen Strategien und Konzepte haben uns – mal euphemistisch ausgedrückt – bisher nicht überzeugen können, oder hätten, schlimmer noch, nachweislich den "company value decreast".
Da ist es doch erfrischend zu lesen, dass der größte Werbekunde der Welt dann mittlerweile auch erkannt hat, dass Targeting nicht funktioniert.
Immer und immer wieder das gleiche Gewäsch – Seit Jahren ähneln sich die Themen. Immer und immer wieder das gleiche Gewäsch: 2013 – "Turning Visions into reality", gähn. 2014 – "Entering new Dimensions", würg. 2015 – "Bridging Worlds", ich möchte von der Brücke kotzen.
Selbstverliebte Marketingfuzzis produzieren Schwachsinn
….und so weiter
Hier gibt es den vollständigen Artikel: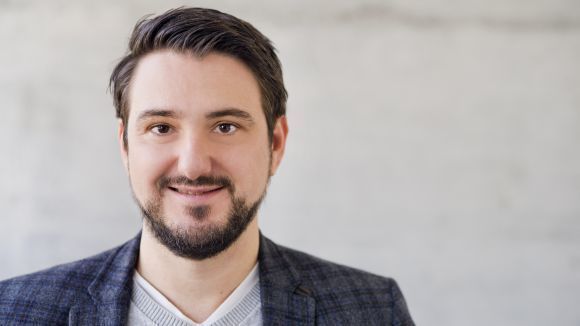 Müller Milch rechnet mit Dmexco und Digital-Hype ab | W&V
Christian Meyer verantwortet bei Müller Milch einen rund 100 Millionen Euro schweren Werbeetat. Und er fühlt sich von der Dmexco und vom "selbstverliebten" deutschen Digitalzirkus gerade extrem generv
Seine Wortwahl ist provokant, viele fühlen sich dadurch angegriffen. Ganz unrecht hat Christian Meyer aber nicht. Immer mehr selbsternannte Digitalexperten schmeißen mit immer mehr Buzzwords um sich und rennen jedem Hype nach. Manchmal frage ich mich selbst: "Was ist das jetzt wieder für ein Begriff?"
Aus der IT kennen wir, von Gartner geprägt, den Begriff Hypecycle.
Die Einen freuen sich am "Peak of Inflated Expectations" während die Anderen schon am "Trough of Disillusionment" sind. Hier gilt es Spannungen abzubauen und möglichst schnell zum "Plateau of Productivity" zu gelangen.
Es macht wenig Sinn jedem Hype nachzurennen und ihn als das Non-Plus-Ultra zu bezeichnen. Digital Marketing eröffnet eine ganz neue Art der 1:1 Kommunikation. Hierbei geht es nicht nur um Performance Marketing sondern genauso um Performance-Branding und Performance Content. Es geht also um die gesamte Kommunikation und dafür sind meiner Meinug nach 2 Dinge wichtig:
Eine gute "Message"
Ein guter Mediaplan über alle Kanäle
Nur eine durchgängige Kommunikation ist nachhaltig. Im Digital Marketing reden wir über die Customer Journey, können diese auch super messen… aber ist hier Digital alles? Die Markenwahrnehmung findet immer online und offline statt. Wo und wie ich meine Zielgruppe erreiche hängt stark von meinem Produkt ab. Technische Produkte wie TVs, Smartphones etc. eignen sich hervorragen für Performance Marketing (E-Commerce, Content, Branding) wohingegen eine Müller Milch sicherlich weniger online gekauft wird, hier ist ein ganz anderer Mediamix gefragt.
Ich selbst bezeichne mich als Performance Marketer und finde bei weitem nicht alles als "Schwachsinn" was sich im Digital Marketing rund um das Thema Targeting tut. Wichtig ist es hier einen gesunden Weg zu finden und diesen in einen guten Mediaplan zu integrieren. Mediagelder werden sicherlich oft in den digitalen Hochofen geworfen, die Frage ist wie groß der offline Hochofen ist? Wie können wir traditionelle Kommunikation und digital verbinden so das ein solides Marketing entsteht?
Es gilt innovativ zu sein jedoch auch genau zu prüfen und dann eine gezielte Strategie, die beständig und nachhaltig ist, zu fahren… dann wird Werbung auch angenommen (und nicht geblockt). Christian Meyer beschreibt es so: "Dann können wir auf der Messe ja endlich diskutieren, wie wir Werbung so machen, dass die Konsumenten sich nicht hinter Adblockern verschanzen."
Last uns also Performance Marketing und gute / unique Kommunikation vereinen und damit eine "smarte Kommunikations- und Mediastrategie" aufbauen. Es gibt immer Verfechter auf der einen oder anderen Seite. Wichtig ist es die Wichtigkeit seines Bereiches / Themas hinten anzustellen und sich gemeinsam um eines zu kümmern…. den Kunden!
Viel Spaß auf der DMEXCO oder wo auch immer Ihr im September auf der Welt gerade seit.