Do you know why your #Transformation is no #Transformation?
---
Posted on June 17, 2019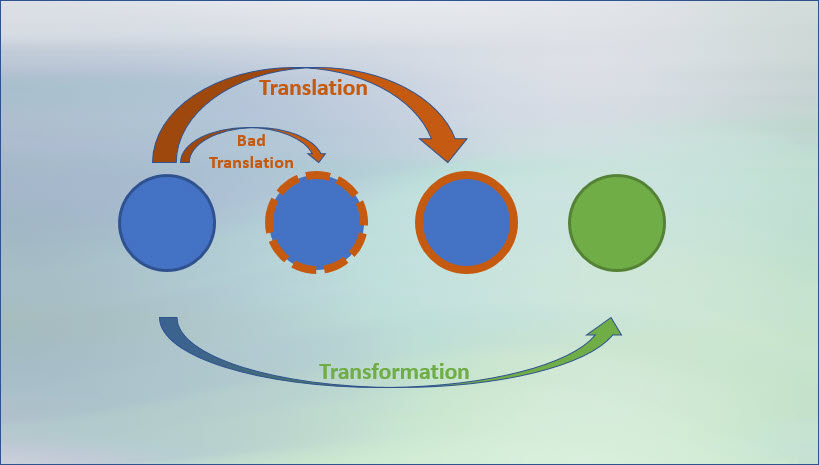 Transformation means changing the core, the fundamental concept, the business model.
Translation is just putting a shell around the old core
Very often I see people talking about all the buzzwords and then they start doing something "new". In real they don't dare to change something fundamental. They just put a shell around the old core and still do their business like usual the last years.
This is translation, no transformation.
Also very often we can see the old core behind which means it is a bad translation. Doesn't matter if it's a bad translation or a good one… this will still work, but for a limited time. This is not future-proof.
From blue to green in the picture we see a transformation and there is no way to come from a translation to a transformation, the shell of the translation won't work in a transformation.
Think about your business, your business model and/or your projects… Which circle is yours?
Now you can answer the question yourself why your transformation is no transformation.
---