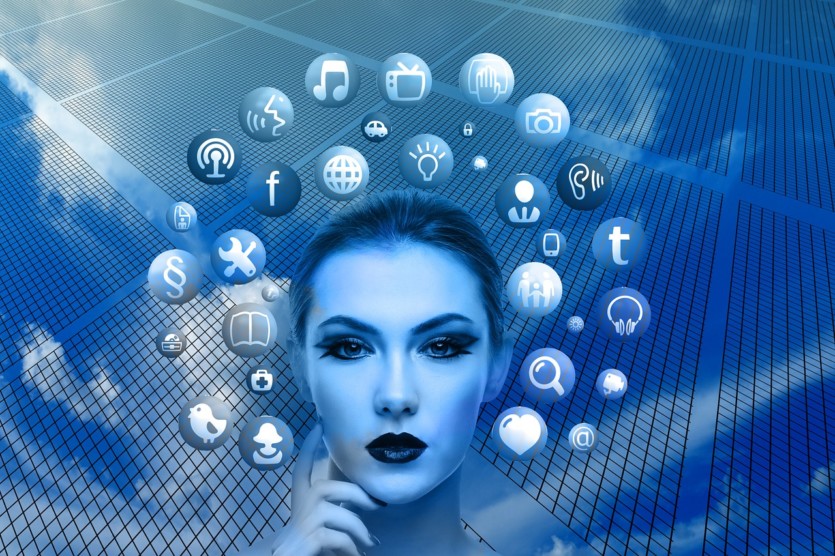 Social is important. It is not just a channel…. you need to live it!

Don't start Social without a strategy, clear goals and without time to focus on it. Keep an eye on it, have time and don't let it run later by it's own.

There are 3 steps… preparation, execution and optimization. This is always the same, doesn't matter if it is for B2B or B2C.
Preparation
1) Break down Marketing Goals
First of all diversify your marketing goals and communication strategy. For whom do you want to post content? What to you want to achieve through social? Is it brand awareness, transport information about your products, is it e-commerce,….?
Set-up your social strategy with strict guidelines and include not only marketing & PR in your strategy. Social takes place everywhere and through everyone within your company.
Be clear with your message, with your content and be aware that the goals needs to be measurable.
2) Research is key
Deliver relevant content for your target audience. If you have a Facebook page where people can place comments make sure you have a high quality in answers which are reliable and correct. Nothing is more worse than writing something and gain the feeling that this is just written to write / answer something. So be sure that you have to tell / answer something relevant.
To deliver relevant content you should listen to your target group, define the relevant social sites to interact with them and make sure you understand what is driving them. Use the information which still exists online.
3) Relevant Contacts and Content
Everything is around relationship. This is build naturally and takes time. Find out the relevant contacts and the right content. Define how to reach out to the most important influencers in your industry and how to make them interested in what you have to tell. You have won if they talk about you in a positive way and link your content.
Execution
4) Promote and build up relationships
If you have done the homework up to here it's time to start and go out. Integrate everyone who is involved with you. These are people in your company, but also your agencies or other supplier. Communicate your strategy to them and make them aware how to act on their Facebook, LinkedIn, Xing, etc. page if they talk about your company.
Finally start a blog, post content and comments within forums, start a Facebook page, open a Twitter account, etc. …wherever you need to be.
Start building up relationships and be visible !!!
Starting this you should take your time once a day just a view minute to watch, listen and interact. Don't start without focusing on it.
5) Expand and invest in deep relationships



Combine online and offline. Reach out to the influencers and your target audience face-2-face. Don't hide yourself behind your online profile, show that there is someone real behind the social profile / activities.

6) Track Milestones & Measure Goals

At the beginning you defined your goals. Have you ever thought about the way to reach them? The way is splitted into different milestones. Define and track the milestones. Have a deeper look which content and which people out there are driving the success of the milestones.
Be ware that the things you measure should give you the right answers of your goals:
Brand awareness and presence: Increase the followers, fans and likes as well as the number of comments to your content and how often your brand is mentioned in blogs & forums or so.
Increase positive brand feedback: Decrease the number of negative statements and increase the positive ones. If there is something negative start the interaction and come to the result that the person who posted the negative statement says at the end: "Thanks for your help. Problems can always happen…. but you solved it quickly!". Turning around negative into positive is the best which can happens, with this you are gaining trust.

Focus on your social network: With whom are you connected? Keep in touch with them and be aware that someone maybe send you something important through Xing, LinkedIn or Facebook instead of using E-Mail. It's a nightmare if you see this after weeks or leave it unanswered.

Connect with your website: Promote your own website and measure who is coming from social to your website.
Social Analytics is a never-ending story. Think always if you have the right metrics to measure the right milestones and goals. It is always a cycle of analyzing, improving and changing. At the beginning you start on a higher level. Later on you should dive in deeper to gain a better understanding and get alerted earlier if something is moving into the wrong direction.

Some thoughts and differences between B2B and B2C
There is a complete different approach between B2B and B2C social media. This is for sure an own topic and can't be handled within a view lines. Let's keep it here on the short overview as a starting point to think about it.
| | | |
| --- | --- | --- |
| | B2B | B2C |
| Goal | Main goal is lead-generation | Viral is key, focusing on communitc engagement and awareness |
| Content | Whitepaper, Case Study, et. which are just linked with a short summary in social channels and direct user to your website | Short content more focused on blogs, Facebook, etc. The interaction is taking place mainly off-site |
| Channels | Foccusing on LinkedIin, Xing, Twitter and Facebook | Focussing mainly on Facebook and Youtube but also on Instagram |
Summary

Social is not just Social. It is different for each business and each industry. It's important to be focused on it and learn all the time. It is not important to have the best tools with many features and functions. They just help (maybe) to safe some time. It is important to have the right strategy and adapt this to your company strategy. Don't mix strategy here with tactic, it is the strategy behind which is important.

It's always helpful to discuss your social strategy with people who are experienced before you start. Less is more at the beginning! Give yourself time to learn and expand the social activities.